2D Pixel Art Giant Mushroom
A downloadable asset pack
A giant mushroom sprite sheet you can use for any 2d game you are building!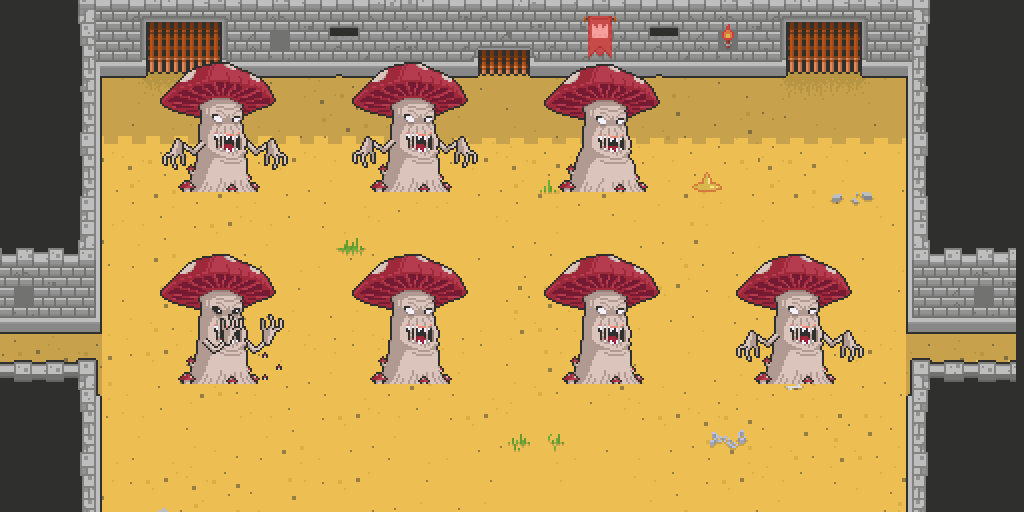 For this monster I've made the body and arms separate sprites. So you can add any number of arms you'd like, or none.
Here are the animations for the body:
-Idle
-Spit, spits out spore/acid thingy, which has it's own sprite sheet.
-Shroomwave attack, sends a wave of mushrooms from ground. Again the animations for that mushrooms is a seperate file. If you'd like to spawn the mushrooms back to back I'd suggest you spawn the second wave when the first wave hits the 5th frame. Seems seamless that way.
-Spawn medium fungal monster, the sprite sheet for medium fungal monster is included with the purchase.
-Damage
-Death

And for the arms:
-Idle, if the body is busy with something this could be the state of arms.
-Attack, hits the ground front/back of the monster. You can use this with the idle body.
-Shroomwave, goes with the shroomwave attack body animation. Seems like the monster is encouraging the mushrooms to grow.
-Death, this one goes with the death animation.

Each slice for the body is 96x96 pixels. For the arms 64x64 pixels.
Feel free to use the sprites in commercial/non-commercial projects!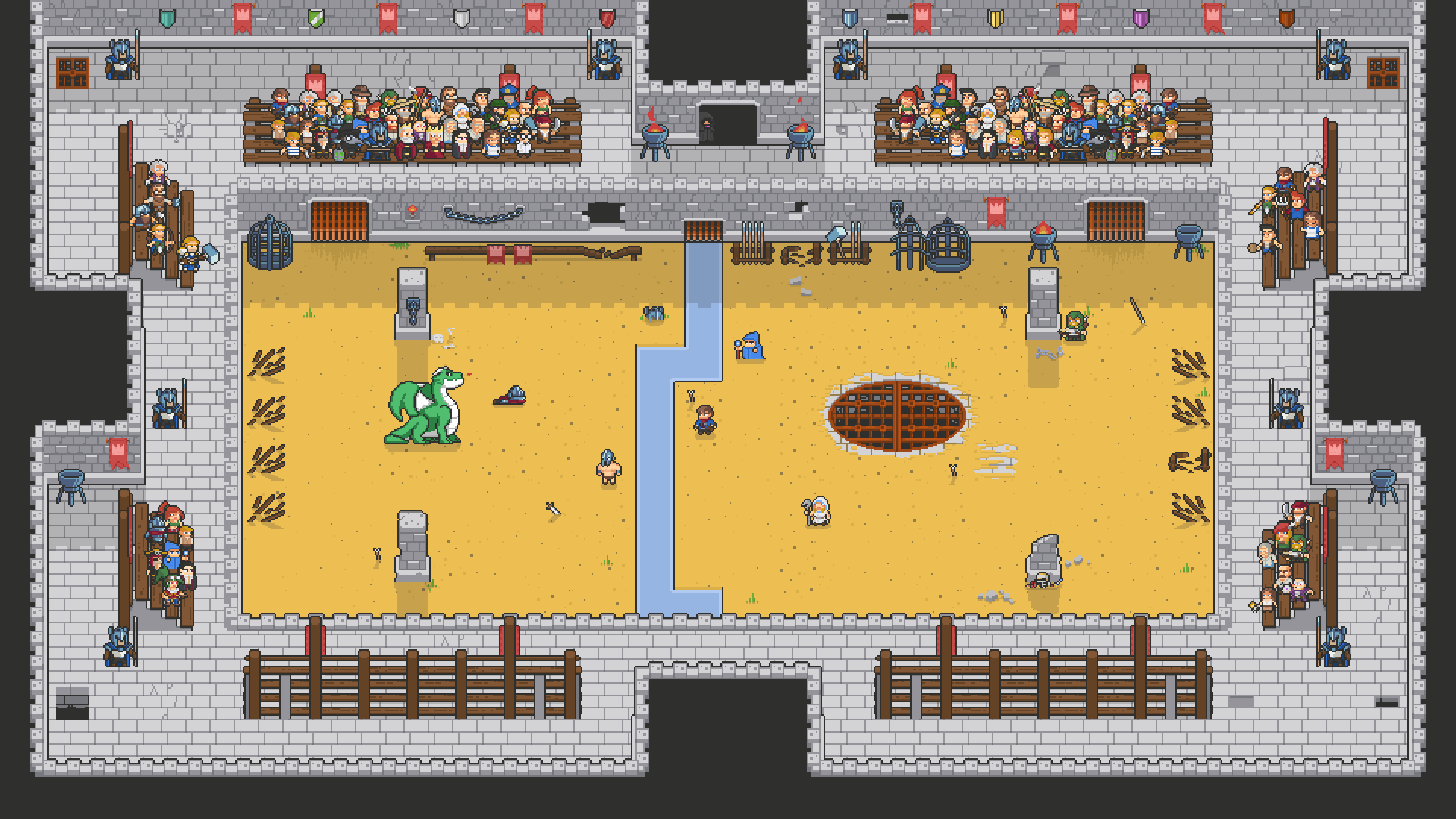 Do you need a compatible tileset? Free characters? Look no more! You can grab them for free at my patreon page
Purchase
In order to download this asset pack you must purchase it at or above the minimum price of $6.50 USD. You will get access to the following files:
Fungal Monster Sprite Sheet.png
40 kB
Giant Mushroom Arms Sprite Sheet.png
41 kB
Giant Mushroom Sprite Sheet.png
68 kB
Shroomwave Sprite Sheet.png
36 kB