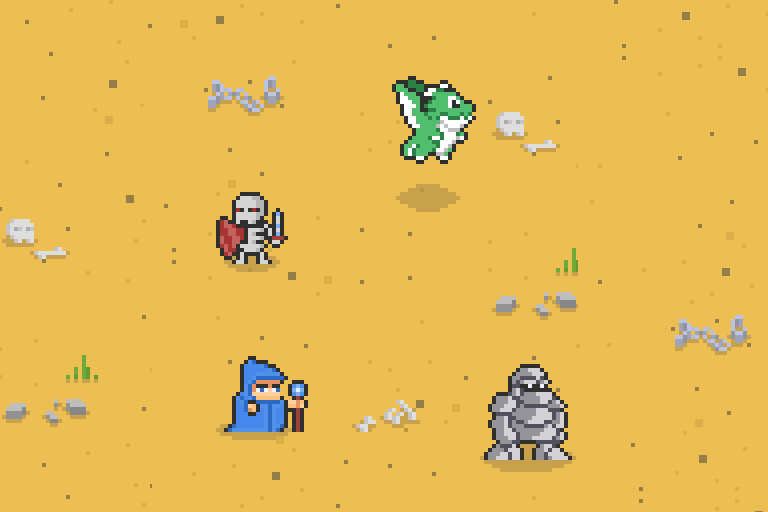 Monster Sprite Pack
Comments
Log in with itch.io to leave a comment.
Hey! Where can I find the stage tile?
Hi, I love these sprites, but I would like to know the layout of the sprite sheet, dimensions of the sprites, and any other info on slicing them.
Is there any type of license,that I gotta have, if I use these in a commercial project?
Hello, once you buy the pack you are free to do anything with the assets, except for reselling or redistributing them.
May I use it in commercial project?